When you click on links to various merchants on this site and make a purchase, this can result in this site earning a commission. Affiliate programs and affiliations include, but are not limited to, the eBay Partner Network.
If you've been in the hobby for a while and looking at getting into soccer cards, or, if you're a soccer fan looking to get into the hobby, one thing stays the same.
There's a lot to learn…
Obviously what you'll need to learn will differ to your background. If you're a card person, then you'll be needing to learn the sport. If you're a hobby veteran but wanting to hop on the soccer card bandwagon, you need a rundown in the sport.
Luckily in this article, we'll go over the basics of soccer cards (and stickers) for beginners to get ready to make their first sale.
In this article, you'll learn:
How to get started buying soccer cards
What cards are worth money
All the finer details of the soccer related hobby (it's very different to what you're used to)
If you want to know more about Soccer Cards, join the newsletter, Soccer Cards Rock for exclusive content.
Is There Such Thing as Soccer Cards?
If you're deep in the basketball, baseball, or football side of the hobby, you're probably wondering if there even is soccer cards!
Well, I can assure yes, they're real… and they're spectacular.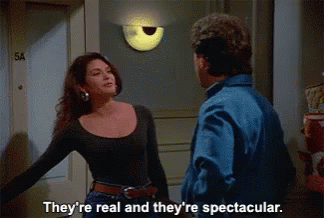 While the market is still somewhat new card-wise in America, soccer cards and stickers have been around since the 1940s… Or, maybe even earlier.
All you need to know is that they have been around a long time.
Recently though, the soccer market has been exploding with more and more lines getting released from your favorite brands (but more about that later).
What's Better, Soccer Cards or Stickers?
I did mention soccer stickers above. While trading cards are the go-to product for American sports, for a long time – and even now, depending on the league – soccer stickers are the far more popular product.
They're traditionally pretty basic by design and have a headshot of the player, along with their name and maybe a few key pieces of info. These stickers would be stuck in collector albums as opposed to just collected in folders and whatnot.
Because the stickers were so popular for so long, most veteran players have rookie stickers as opposed to cards. If you're looking at buying vintage, there's a high chance that it'll be stickers.
Granted that's not always the case, but it's pretty common. This even exists with recent legends like Lionel Messi and Cristiano Ronaldo. Their rookie World Cups was in 2006 and the stickers were the main product of the tournament.
As you can probably imagine, there's a bit of healthy debate between soccer cards and stickers regarding which one is better, and which one is the "true" rookie product.
Personally, I don't really give too much of a shit. There's plenty of room for both. If you do want to know about the differences, read our article on cards vs stickers.
What Are The Best Soccer Trading Card Brands
One main difference between soccer and American sports is the fact that there's so many different leagues. 
Seriously, it isn't like the NBA where all the guys are in the one league. However, soccer has leagues all around the world. Then there's the competitions like the Champions League and international competitions like the World Cup.
For most leagues, Panini are the manufacturer. They were a soccer sticker company long before they printed NBA Prizms.  Depending on the league, they might only have stickers.
Example, at the time of writing, Belgium, and France are two leagues that only have stickers*. Whereas leagues like the Premier League and the Spanish La Liga have stickers and card sets.
Premier League has Prizm, and La Liga has a set called Mega Cracks – or, depending where you are, Mega Craques.
There's also a Chronicles set that covers the Premier League, La Liga, and the Italian Serie A.
So, most of the time, Panini is the manufacturer. However, Topps have the rights to the Champions League, along with the Bundesliga – the main league in Germany.
The Champions League is a funny one because it covers teams from all over Europe. That means teams from England that are in Champions League will have cards in both sets.
This can lead to a few funny moments. For example, in the 2019 season, Mason Greenwood form Manchester United came out of nowhere and started scoring a lot of goals. But, because he wasn't really spoken about too much, he wasn't in the first Premier League print.
However, Manchester United were in the Europa League, so Topps were able to print his first cards.
There's also sets like Futera that cover some main players too. But they're not as popular as Panini sets, and they're not exclusive to any one league.
On top of that, the different international tournaments have their own sets too. Panini make a Prizm for the World Cup, and that's the pick of the bunch when it comes to international tournament cards.
Basically, there's a bit to wrap your head around.
However, after a few days looking at buying options, it'll be pretty straightforward.
*I'm talking about major releases here. I'm sure that there might be some cards from smaller manufacturers 
Where to Buy Soccer Trading Cards?
If you're looking at buying soccer cards, there's a few places to try. For newbies, I'd strongly suggest eBay.
I think everyone has heard of eBay, so I won't get too into the weeds on what the site does.
Basically, eBay is a marketplace that allows people to re-sell items to buyers from all around the world. These days, big brands use eBay, but for us, it's a great marketplace for soccer cards.
You can find a wide range of cards on eBay, and even do some research on previous sales prices, so you know if you're getting a good deal or not.
It isn't just eBay though, there's plenty of options when it comes to buying soccer cards and stickers. If you want to know more, check this article on Where to Buy Sports Cards.
How do I invest in soccer cards?
If you're looking at soccer cards as more of an investment as opposed to a hobby, there's a few different ways to go about it. But ultimately you'll want to buy cards for less price than you sell them for later on.
I know right, pretty groundbreaking…
Now, I'm going to piss a few people off here (only kinda sorry) by saying what I'm about to say. But, you need to consider the massive jump that soccer cards took in 2020.
The whole market exploded, and cards that could have been bought for dollars were going for hundreds or thousands of dollars. It was insane.
But, with a huge jump in the market everything jumped up in price by a massive percentage. So, if everything rises in price, it doesn't matter what you buy… you'll still profit.
Basically, it made a whole lot of potentially silly people look incredibly smart.
I can't see another boom like that anytime soon (although I may be wrong), but the safe assumption will be that if you want to invest in soccer cards, there's three main strategies.
Short-Term Flipping
Medium/Long-Term Investing
Doing the Hard Yards
Short term flipping is popular in boom times. For example, I bought a Timo Werner World Cup Prizm when there were some transfer rumors around him. Literally by the time the card was delivered to me, it had over doubled in price.
This wasn't in the early days of Prizm either. If I'd bought the card a few months before I would have made 9x my initial cost at a minimum.
Crazy…
However, there is a downside to short-term flipping. For starters, it's a lot of work if you're not in a hobby-wide boom. You've got to do your homework and make sure you're getting in just at the right time.
Secondly, when you're looking at some quick flips, there's a chance you'll get stuck with the bag when the bottom falls out.
For example, check this base 2018 Lionel Messi Prizm. The prices went bananas during 2020… and then they didn't.
Just check the graph below with the price rise and fall.
Granted, the prices will change again in the future. However, if you were one that bought towards at the $150 – $200 mark, you've lost yourself a bit of cash.
However, there are some safer opportunities to find a short flip. For example, if you know that a player is about to make a big money move, then you can buy cards before they make their move in hope that the transfer will make prices rise. 
Most, investors will look for medium to long-term holds though.
You're looking for one of two things:
Players who are looking like having an awesome career
Vintage cards, or modern/past legends
Where you invest your money here is really up to you, and there's really no wrong answers. It's completely personal preference.
For example, I saw a recent results for a PWCC (a large auction house) auction on eBay and I saw that a Jadon Sancho rookie card sold for the same price as a a Pele rookie card from 1958.
What you think the better bet is really personal preference.
Some might like the hype around younger guys like Sancho – especially as it looks like he'll have an awesome career. As his career progresses, and the hobby gets bigger and bigger, his card prices will grow. 
Others might be more interested in vintage cards where there's no risk to injury or a player having a disappointing few seasons.
Either way, you're hoping the hobby itself grows over time, and you're playing a long game as opposed to looking to quickly flip cards for profit.
The last method is doing the hard yards (due to a lack of a better term). The high-ticket cards woth thousands of dollars are the rage, and what people want to hear about. But that isn't the only way to make money.
If you're happy doing the work to buy cheaper cards for cents and sell them for dollars – or dollars and sell them for tens of dollars – there's a whole lot of opportunity out there.
Even traditionally undesirable sets can earn a profit if you know what you're looking for and don't mind putting in the elbow grease.
What Soccer Cards are Worth Money?
Like most sports cards, soccer cards have a few variables that dictate sale price.
Really, there's four things that'll really dictate prices:
Who the player is: First and foremost, the most important thing that'll dictate card price is the quality of the player. For example, Lionel Messi's rookie cards are worth a lot more than some random average benchwarmer (I won't name names, because they're all significantly better than I am).
The year of the card: Like every sport, rookie cards are super valuable when it comes to a player's card prices. If you've got a player who played for 15 years, they'll have hundreds of cards… Think about it, all the league sets and the international cards on top of that. There's a lot of cards. But, every player only has one rookie year. That means that rookie cards will always have added value.
The condition of the card (is it graded?): Again, the condition of the product is vital in dictating price. The better the condition, the higher the price.  Grading also comes into this. The higher the grade, the better the price. This is even more true when it comes to stickers. It's a lot harder to find stickers that are in good condition. A lot of the time the printing is off-center, or the edges are kinda ruined. Some stickers also have a lot of print marks on them.
 Pop numbers or scarcity: Scarcity is incredibly important too. The more scarce the card, the higher price. The beauty of graded cards is that you can find a 'Population Report' which tells you how many cards there are like yours with the same grade. For example, I bought a vintage card that was only PSA 6, but because it was a vintage card, it only had five cards that were graded the same or better There are also numbered cards, that kinda fit into scarcity. Some different parallels will only have a limited number that are originally printed. The image below shows what that looks like. And yes, I know that image is from a baseball card. However, it's the exactly the same thing on soccer cards.
What is Match Attax? 
If you're new to soccer cards you'll probably see card sets called Adrenalyn or Match Attax and see a good price and wonder if they're a good card.
Well, it kinda depends on what you mean by 'good'.
Match Attax and Adrenalyn are card sets that are almost like a table-top game as opposed to a card solely for collecting.
Match Attax and Adrenalyn cards are certainly low priced for a reason, and they definitely aren't a top product. Some investors will completely stay away and call it trash – and they're not completely wrong.
However, if you're on who doesn't mind buying cards for a dollar and selling them for two or three dollars, then there's still money to be made on them.
In fact, I think it'll be interesting to see how the product is going forward. As the prices on other cards and stickers increase, maybe there'll be a bump in Match Attax.
But definitely don't buy a cheap box assuming prices will explode like major sets did in 2020.
What To Do If You Want To Know More About Soccer Cards…
If you want to learn more about soccer cards, I strongly suggest signing up for my soccer card newsletter, Soccer Cards Rock.
By signing up for free, you'll get:
Podcast episodes
Scouting reports on young prospects
Other exclusive content
Final Thoughts
There's a lot to learn about soccer cards. Hopefully this beginners guide answered some questions you might have had.
Related Articles