We may earn money or products from the companies mentioned in this post.
I have a very specialized rating and grading system on how famous an athlete is. The mom test.
Basically, if my mom recognizes a player – they're famous. If she knows who they are without me having to show her a photo – he's super famous.
LeBron James fits into that second category.
LeBron is arguably the greatest player of all time, if unarguably in the top two or three (depending on your thoughts on Kareem). He also played in some big markets during his career too, along with being a well known figure in the general public.
So, his rookie card prices are as stacked as the top end on the 2003 NBA draft he was a part of.
When looking at LeBron James rookie card value, there's a lot of cards to consider. In this article, we'll look at five of the most expensive LeBron rookie cards on the market, and I'll also try and find three rookie cards you can buy at a lower price that should raise in value soon.
Note, when looking at "most expensive", or "best buy" lists for a market like sports cards, it's wise to also do your own research. The market is always changing and it's likely that prices will be different when you read this.
The 5 Most Expensive LeBron James Rookie Cards
Here we'll look at the top of the price list in regards to LeBron rookie cards.
There are some beautiful looking cards here. I hope you're excited!
1. LeBron James 2003 Exquisite Collection #78 Autograph /99
Estimated price: $500,000+ for a PSA 10
This is easily the most desirable LeBron James rookie card (with more than a print of one). Actually, it's probably the second most desirable card in all of basketball (sorry, LeBron – MJ has you again on that one).
The Exquisite was a high-end product when it was released and a box retailed for $500 when it was released. That might not sound too high-end these days, but back then it was.
Now, when you consider the top-end of the 2003 draft and the three future sure-thing Hall of Famers in it,  the cards are worth a small fortune these day. And the LeBron is the cream of the crop here.
The card is only numbered to 99, so they're hard to get a hold of. Check out this BGS 8.5 that is only accepting offers over $250,000!
With a piece of a jersey and a signature, this card is a clear winner and easily the LeBron card that every collector wants. And the 99 print limit means that there's a very limited supply to go around.
See if you can find one on eBay and learn more.
2. 2003 Ultimate Collection Ultimate Logos Signature 1/1
Estimated price: No idea. The last sale price, $312,000
You know how with the last card I mentioned it was the most desirable card without a 1/1 print.
Well, that's because this beauty exists. 
It's hard to truly estimate a price – the last time this card changed hands was in 2016 and it went for $312,000 at auction. These days, it would sell for a lot more – I'd estimate it at more than the Exquisite would sell for, but I don't know for sure. That's why it get's the number two rank here.
The card has the logoman patch from one of LeBron's own match-worn jerseys above a hand written 1/1 and includes his signature in a blue marker.
It's rated a PSA 9, but as it's an awesome card and a 1/1, it could be PSA 1 and still be worth a lot of money.
As you could imagine, it hardly ever changes hands, and was in a private collection for over 10 years before the 2016 sale.
3. 2003 Topps Chrome Refractor LeBron James ROOKIE RC #111
Estimated Price: $150,000 + for a BGS 10
If you were to tell me to imagine a LeBron rookie card in my head, I think the Topps Chrome would be the card I imagine.
The refractor parallel for this card has gone sold over $150,000 in 2020. However, that was a BGS 10 grade too – so in absolute perfect condition.
There's also Gold and Black refractors that you can look into too. All sell incredibly well.
4. 2003 SP Inkredible Inkscriptions LeBron James ROOKIE RC /25
Estimated Price: $105,000 for PSA 10
You might be catching a few themes here.
LeBron rookie cards are expensive
LeBron keeps his value
This PSA 10 card sold for over $100,000 in 2020 at auction and prices could easily go up again in the future. With a print run of only 25, this card is rare too, so they don't come up for sale often.
5. 2003 Ultimate Collection LeBron James ROOKIE RC AUTO /250 #127
Estimated Price: $70,000
You know a card is good when the back doesn't have a player-bio – it's got a congratulations from the CEO of the card company!
This LeBron rookie card is another auto but unline other designs of the era – the card is very clean. I love this design. Too many sports cards seem a little 'busy' for my liking – especially the the cards that show a posed photo and not in-game photographs.
This card will cost you in the six-figures if you want to invest, and with a limited print run, prices are pretty secure.
LeBron James Rookie Card Value Buys – Ones You Can Invest In – Can You Buy a LeBron James Rookie Card for Under $1,000?
Now, most of us don't have hundreds of thousands of dollars to invest in a sports card; even if it's LeBron – if you do though, here's my eBay affiliate link again 😉.
Instead, I've tried to find other rookie LeBron cards that you can buy at a lower price that'll increase in value over time.
For this, I'm only looking at the sales price of graded cards too. Graded cards have a way better re-sale value and will sell for more than non-graded cards (assuming the graded is good). Graded cards also give you way more guarantee as the buyer. If you buy a PSA 10 or BGS 9.5, you know you're buying a top quality card.
I don't know how much these cards will increase over time. Some may double, some may triple etc…
2003 Upper Deck Phenomenal Beginning LeBron James ROOKIE RC #20
This card is a little different compared to others. For starters, it has LeBron posing in front of an American flag – because America!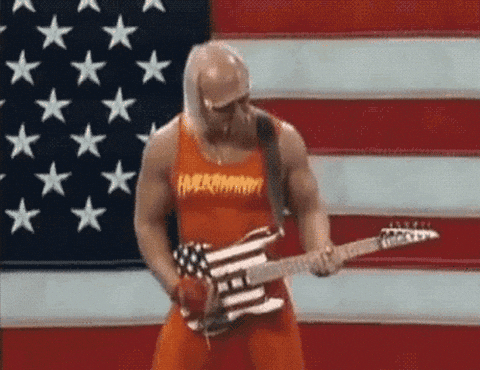 Anyway, these cards show a moment from LeBron's rookie year – a late steal and shot to win a game against the Hawks.
You can find the base card on eBay for under $500 and the refractor for under $1,000. Sure, it's not the best LeBron rookie but it is a card at a low price point and I think it'll have some flip as well as hold value if you want to keep it for a few years.
And with the price point so low (for a LeBron card anyway) you can't really go wrong.
Again, you can find these cards on eBay.
2003 Upper Deck City Heights Lebron James RC
Here's another LeBron card you can get for under $1,000. It's a redemption special of the 'City Heights'. It's a pretty cool looking card and will be a great buy for any LeBron collector because it looks so different to any other card out there.
I've actually seen some of these go for under $200 before – and some for under $100. Which, for a LeBron rookie is out of this world! 
I think this card goes in the 'hold for later' pile and see if all LeBron rookies go up over time. And the best part is, if you're investing under $100 for a card, that's a great risk. I'd actually rather buy one of these cheaper cards and see a greater ROI but smaller overall profit compared to investing $3,000 for a card that's still a low-tier LeBron rookie. However, that's personal preference and I'm sure there's many out there who'd think i'm an idiot. Buy one on eBay. 
Are LeBron James Rookie Cards a Good Investment?
As far as cards go, LeBron is as safe as houses – The same is Michael Jordan cards are still safe these days. There are people who make good money buying cheap junk wax boxes from the early 90s by taking out the Jordan cards, getting the best ones graded and flipping them for a few hundred each. They can turn a $20 box into $400 – $600 or even up to $1,000 if it's a good box. And that's not MJ's rookie cards – that's just some random year from his career.
I see LeBron being like that for the hobby. I think LeBron cards will always hold value and they'll be collector items for a long time.
The only difference is that now with card grading existing for the entirety of LeBron's career, there are a lot more cards that'll stay in top condition – as opposed to Jordans. Still, the point stands. LeBron James rookie cards will be worth money for a long time.
Final Thoughts
LeBron James rookie cards are a must-have for any basketball card collector. Love him or hate him, nobody can deny LeBron's impact on the sport.
Related Articles