We may earn money or products from the companies mentioned in this post.
At the time of writing, Erling Haaland is one of the best prospects in world soccer.
I'm going to go out and say it… If I had to put money on anyone being the best player on the planet in five years time, my money is on Haaland.
I'm talking multiple Ballon D'or awards.
Note: I'm writing this before the 20/21 season. I might update this article in the future. But, I might also leave this up so we can all laugh at me if he doesn't end up being an all-time player.
In this article, we're going to look at some of the best Erling Haaland rookie cards and stickers on the market.
2019 Panini Fussball #32 Sticker
Haaland first started to become a household name playing for Red Bull Salzburg in the Austrian first division.
Sure, he did play about 50 games in his native Norway first as a teen, but it was in Austria where he started making a name for himself. And with that, we got Haaland's first sticker.
As far as looks go, it's a pretty basic sticker layout. But the beauty is in it's simplicity, and the fact it's Haaland's first product.
This sticker could be the product in the sport over the next ten years. 
It's also important to know that Panini actually re-printed this sticker. The only real difference between the two is the white strip on the right-hand side. The re-print has a darker, thicker white strip, whereas the first print is more transparent.
The first print is more expensive, and the re-prints are still a good sticker (they're still Panini). Just make sure you do your homework when comparing prices. Don't assume you're getting an absolute bargain if you're buying a re-print.
Panini said that they only re-printed 500 of the stickers, but I don't really believe that. Depending on the price, the Panini re-print is still a desirable sticker.
If you're looking at buying a Haaland rookie card or sticker, this should be the first option.
2019-20 Topps Chrome Bundesliga Erling Haaland Auto Refractors
If you're looking for a high-ticket Haaland rookie card, this set is his the pick from his rookie season at Dortmund in Germany.
The Topps auto card refractors are a thing of absolute beauty.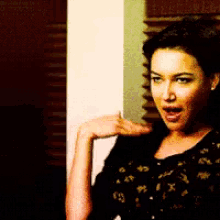 If you've read our article on cards vs stickers you'd probably know that cards are a friendlier product for the wide market. Stickers are only really a "thing" in soccer, so many collectors only work with cards because that's what they're used to.
There are a bunch of different refractors on the market with different print numbers. The most scarce cards can be super expensive, but are a great investment in the player going forward.
2019-20 Topps Chrome Bundesliga Base
If the refractors aren't in your price range, then the base Haaland rookie card is still a great card.
Obviously not as high-ticket as the autographed refractors and regular refractors, the base card is still a collector item from Haaland's first season in a top five league (sorry, Austria and Norway).
Topps x BVB Curated Set
Topps also curated a mini-set with only Dortmund players and stars of yesteryear.
The set has Haaland and Sancho as a few of the lead stars of the card set.
This set has a limited checklist, and the Haaland card is a nice one to add to a collection. There are also some auto parallels that are chase cards in the packs.
Topps Champions League Living Set
While not an authentic rookie card, Haaland did feature in Topps' Living Set during his debut season in Germany.
The Living Set brings Champions League stars and legends to select collectors in a set of beautiful cards.
Honestly, the Living Set cards are some of my favorite.
The art-based brand is exclusive to Topps online. With that, there's no set checklist, as new cards are constantly added and sold for a short window.
2019-20 Topps Finest Champions League
Topps having the Champions League means that they can get in early on some cards before they're available in their domestic leagues.
Or, they can produce cards for young guns in leagues that may not have headline cards out. Haaland is an example of this.
This card shows the striker playing for his Austrian side before joining Dortmund in 2020.
At the time of writing, this card is definitely an affordable option compared to others mentioned, but I don't know how long that'll last as it shows Haaland in his debut Champions League.
Are Erling Haaland Cards a Good Invstment?
Haaland is possibly the best prospect in world soccer at the time of writing. With that there is a bit of a double-edged sword.
First off, his cards will be more expensive than many other prospects (as many see his as a can't miss). But with that, there's a lot of risk. A bad move, or a few years on injury and that'll impact his prices for sure.
On the other hand, if he lives up to his potential (or even half of it), his price will rise over time too.
Norway aren't a traditional powerhouse, however, I'd definitely think he'll play in at least one World Cup in his future – especially seeing it looks as though FIFA are still looking to expand the World Cup to have more teams.
I love Haaland as a prospect, and think he could be absolutely anything. But investing big into young players who haven't proven themselves over a long period of time is always a risk.
Related Articles