When you click on links to various merchants on this site and make a purchase, this can result in this site earning a commission. Affiliate programs and affiliations include, but are not limited to, the eBay Partner Network.
Dan Marino is one of the better Quarterbacks of all time. And, he was also in an Ace Ventura movie… so that's a win-win in my books.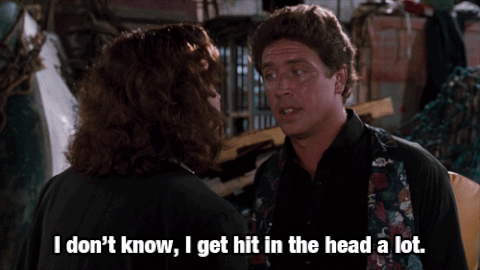 If you're a football card collector, you're probably interested in adding a Dan Marino rookie card to your collection. In this article, we'll look at rookie card for the Miami Dolphins' favorite QB, along with some other notable Dan Marino Cards.
Dan Marino Rookie Card
Unlike most cards these days with about a hundred different sets, parallels, and refractors, Dan Marino only has one "true rookie" card.
1984 Topps #123 Dan Marino Rookie Cards Miami Dolphins
Dan Marino's rookie card is from the 1984 Topps set, and is card number 123.
I really like the look of this card. It has a basic design, but it just… works. Actually, I love the Miami Dolphin colors when they're used on cards. The blue absolutely pops.
Depending on the quality of the card, and grading (if you choose to go graded), the price varies. However, if you want to buy ungraded, the prices are incredibly reasonable. Obviously, with that, if you want PSA 10s, you'll be looking to pay a decent price.
Other Dan Marino Cards
Obviously, with one main rookie card, Dan Marino is a pretty achievable buy for collectors and investors.
However, there are other cards that you can invest in when you're looking at Dan Marino cards. Below is a list of other notable Dan Marino cards that are currently for sale on eBay.
Frequently Asked Questions
What are Dan Marino Rookie Cards Worth?
As we kinda touched on earlier, a lot depends on the grading of the card that you want to buy. However, the price may be a little higher than you think.
As you probably know, cards from the 80s and early 90s aren't the most scarce cards out there on the re-sell market. Cards were overproduced and print runs were out of control for a while there. With that, a lot of card prices went down.
Want to know more about it? Read out article on the Junk Wax Era
However, even though Dan Marino rookie cards aren't too hard to find, prices do get up there for one that's in mint condition.
Even though the cards were overproduced, grading wasn't really a "thing" back then, so there aren't too many cards in mint condition.
If you want a PSA 10 or BSG 9.5, you're still paying thousands of dollars.
Are Dan Marino Rookie Cards a Good Investment?
Investing in legends is always a safe bet. After all, legends can't get injured!
As long as the hobby grows, Legends will increase in price.
Dan Marino is one of the best Quarterbacks of all time, and will always be a favorite. He was the first to throw 5,000+ yards in a season (1984), first 40+ touchdown season (1984), and first to put up more than 60,000 yards in his career.
So you could say he's kind of a big deal.
With that, Dan Marino rookie cards will always have a market. And, for the low cost (compared to other legends), Dan Marino's rookie cards might be a great purchase without too much risk.
Related Articles