When you click on links to various merchants on this site and make a purchase, this can result in this site earning a commission. Affiliate programs and affiliations include, but are not limited to, the eBay Partner Network.
Everyone loves a good QB! And rookie Quarterback cards are always the most valuable football cards out there.
In this article, we're going to look at the three best Sam Darnold rookie cards that you can pic
2018 Donruss and Donruss Optic Rated Rookie Cards (Autograph and Various Parallels)
Everyone loves a Rated Rookie card.
Sam Darnold's Optic Rared Rookie cards are a great looking card – as is any Rated Rookie to be honest.
And, like all Rated Rookie cards, there's a bunch of different parallels out there that you can get your hands on – and they all range in price. Obviously, the base is the most affordable, and it goes up (and up…) from there.
The Donruss original (pictured) shows the big man without a helmet, in one of those "hey Sam, look mean and pretend like you're going to throw a pass" poses. Whereas the Optic shows him in a helmet – hiding what I can only assume is an equally menacing facial expression.
The on-card auto parallels here are a beautiful card too.
2018 National Treasures Rookie Patch Autograph card #162
If you want something a little more high-ticket, then the National Treasures auto patch is the card for you.
I mean, did you look at it….
Damn, that's a pretty card.
I also LOVE the green on the cards, maybe because not too many teams use green as a main color – so it's not really on too many cards compared to more popular colors like blue and red.
Also, on a high-value rookie card set like National Treasures, green works too – has that look of wealth and high-value.
Anyway, this card has an on-card auto (nice), and an absolutely massive jersey patch on it too (double nice).
These National Treasures Sam Darnold rookie cards has a few different numbered parallels out there too, so there's a lot of built-in scarcity.
Not to mention, National Treasures will hold value over time.
2018 Absolute Sam Darnold Rookie Cards Autograph Jersey Patch #151
I'm not one for a sticker auto, but this Sam Darnold rookie card isn't a bad buy at all.
FYI: A sticker auto, is when the player signs a sticker, which is then attached to the cards – as opposed to signing the card itself.
It's an affordable card too, which is a huge win, as some rookie cards can be outrageously priced.
And, probably the best part of this is that it's a card that's numbered to 100. So if you can find one, you know there's built-in scarcity.
On a personal note, the triple patch is awesome too, so that's a huge win. There's also a cool 5-patch parallel that you can find out there too.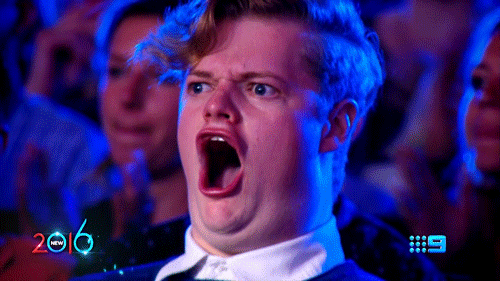 This card will be the go-to low cost rookie patch card for Darnold throughout his career and long into his retirement.
Other Sam Darnold Rookie Cards
We've only mentioned the top three Sam Darnold rookie cards in this article. I've tried to give a range of prices and a range of card types.
But, as you can imagine, there a bunch of different Sam Darnold rookie cards on the market.
So, here are some other rookie cards that you can invest in too.
Related Articles