When you click on links to various merchants on this site and make a purchase, this can result in this site earning a commission. Affiliate programs and affiliations include, but are not limited to, the eBay Partner Network.
If you'd have asked sports fans in 1992 what the lease likely image in sports would be in 1994, this would probably be the answer.
Yep, the goat himself, Michael Jordan playing baseball.
Michael Jordan shocked the world, and pleased every opposing NBA franchise,  in 1993 when he retired from the NBA… and re-shocked the world in 1994 when he signed on to try his hand at baseball.
Jordan, not having played baseball since he was a kid battled his way though the minors, and by the end was improving drastically – despite the ongoing narrative that he "went to baseball and sucked".
Jordan returned to basketball, and the Chicago Bulls, and won another three championships.
Anyway, in this article we're going to look at Michael Jordan Baseball cards, and which ones you should look to collect. These are a great addition to a set if you're a Jordan collector. 
In fact, I'd probably say no true MJ personal collection is complete without some of his baseball cards.
Note: I won't go too in depth for all MJ baseball cards, but we'll take a loot at some of my favorites.
Most Expensive Michael Jordan Baseball Cards on eBay Right Now
Below is a list of the most expensive Michael Jordan baseball cards for sale right now. Take a look for yourself!
After this list, I've gone through a selection of my favorite Jordan baseball cards.
The Top Michael Jordan Baseball Card Picks
Here are some of my favorite MJ baseball cards out there with a little background on each.
1995 Michael Jordan SP Top Prospects Autographs #14
There are some weird things that happen with cards every now and then.
You might get a name miss-spelt, a team wrong, a printing error, or a funny photo. You might even get this coach card which I swore was Dick Versace in a hairnet… but nope, that's just his hair (I will always find an opportunity to bring this card up in conversation) …
In line with weird stuff that happens with sports cards, this is actually Michael Jordan's first on-card auto.
So, with that, some basketball collectors will consider it a basketball product even though MJ is in his baseball gear while others will only count his first basketball card with an auto.
Either way, this is the pick of his baseball cards.
1990 SCD Pocket Price Guide #51
Okay, so the auto card above is probably the pick of MJs baseball cards, my favorite card is the
The 1990 SCD baseball Pocket Price Guide checklist consisted of 60 cards in total and had Michael Jordan as one of the stars. Which is weird when you think about it…. This was 1990, when Jordan was still in the NBA and there was no talk about him retiring in 1993.
The card even shows his as a Chicago Bull.
So, what gives…
Well, the back of the card explains that Jordan went down to the baseball park to do some practice hitting in the offseason. And wouldn't you know it, he ended up on a baseball card.
At the time, it was done to be tongue-in-cheek, in a "as if Michael Jordan would ever play baseball" kinda way…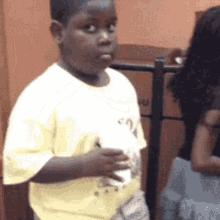 1994 Upper Deck #19
When I imagine a Michael Jordan baseball card, this is probably the one that comes to my mind's eye. It's easily the most recognizable Michael Jordan baseball card. It shows Jordan running to catch a fly ball.
This card isn't an incredibly valuable one at this stage. There were a lot printed (although, there are some parallels out there too), but there aren't actually too many PSA 10s out there, so there's still some value with the 10s.
You can find these cards here.
1995 Upper Deck Michael Jordan Baseball #200
I think the more that I write this article the more I fall in love with Michael Jordan baseball cards.
I don't think you can get anything more Chicago than the iconic Chicago Cubs broadcaster, Harry Caray, interviewing Jordan for WGN.
You can find the card on eBay.
Other Michael Jordan Baseball cards
Like I said up top, there's a bunch of different baseball cards with MJ on them from his stint in the minor leagues.
Below is a range of other Jordan baseball cards.
Are Michael Jordan Baseball Rookie Cards Worth Any Money?
Michael Jordan is probably the safest bet basketball-wise, but what about baseball? Well, there are plenty of Jordan collectors out there, and a lot do want Jordan's baseball cards as a part of that. In a similar way, there are a lot of baseball collectors who want Jordan cards for the novelty, along with MJ being one of the greatest athletes of all time.
You won't be retiring off selling a MJ baseball card (this isn't his basketball rookie after all), but a few of the cards, especially if they're graded, do carry some value.
Related Articles