When you click on links to various merchants on this site and make a purchase, this can result in this site earning a commission. Affiliate programs and affiliations include, but are not limited to, the eBay Partner Network.
I love and hate Kevin Garnett.
KG is probably my all-time favorite NBA player. Growing up in Australia, all I really had was some video games and the odd highlight reel on the News.
I loved the way Garnett played and I quickly became a Timberwolves fan.
Now, it's decades later, KG won a ring (at the Celtics) and the Wolves are trash again.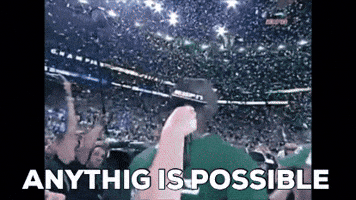 So, while I love KG, I kinda blame him for me supporting Minnesota – so there's a lot of mixed feelings there.
Just kidding Minnesota… I still love you.
KG is in the same Hall of Fame class as Kobe Bryant too, who, with Duncan is one of the strongest HoF classes ever. In this article, we'll look at some of the best Kevin Garnett rookie cards.
Find Kevin Garnett Rookie Cards on eBay
Before You Read – Important to Know
Despite his KG playing in the league for over a decade, there is very little autographed memorabilia on the open market.
Garnett had a long-standing deal with Upper Deck Authenticated that means that he has few less signed gear than a player of his quality – and what is out there is premium priced.
If you find other KG memorabilia out there that isn't Upper Deck, make sure you check for UDA certificates.
Otherwise, the easiest way you can get Kevin Garnett autographs is likely via pack-inserted basketball cards such as the ones we'll discuss here.
1995 Topps Finest Rookie Card
Most high-profile rookie cards have players in their uniforms, however KG's prime rookie card shows him in his draft gear with an infectious smile!
It's probably the most valuable Kevin Garnett rookie card on the market – most of the cards in the KG era were junk wax so there isn't a whole lot of value.
However, this card has slowly risen over the past few years and should be a decent investment in an all-time great player at a low price.
Find Kevin Garnett Rookie Cards on eBay
1995 Skybox E-XL Natural Born Thrillers Rookie Card
Okay, before we start here. I love Skybox cards.
I don't know why… I think it was just the first box I bought as an adult getting back into the hobby. I wasn't even really in at the time, I just saw them one day and bought them because they looked cool.
And I was right. Skybox still looks cool, and this card is no exception.
This rookie card comes from Skybox's special "Natural Born Thrillers" range in their set that year.
The card shows Garnett in this Timberwolves blue jersey (for me, the second best Timberwolves jersey behind the pine trees), and the card can be found at around half the price of the first card we mentioned.
1995 Topps Rookie Card #237
The last card we're going to look at is the base card from the regular Topps set. It shows KG in a defensive stance, on his way to becoming the most underrated defender in NBA history (I'm terrible at hiding my fandom).
There are plenty of these cards ungraded out there, but if you want a PSA 10 or BGS 9.5, you might have a little more trouble.
Are Kevin Garnett Cards Good Investments?
When it comes to investing in cards – and finding good investments – you've got to do your own research. I can't tell you with certainty what cards will 10x on eBay in the nest twelve months or anything like that (trust me, if I knew for sure which cards would do that, I'd buy them myself).
However, KG cards do represent some value. He's an all-time player that doesn't have too many high-end cards out there.
Kevin Garnett rookie cards aren't a lock like a LeBron James rookie card, but there could definitely be some value there going forward.
The good thing about KG cards, is the 95 season when he started is just before on-card autos and numbered cards became a thing. So they are affordable compared to other players who started a few years later.
Find Kevin Garnett Rookie Cards on eBay
How much is a Kevin Garnett rookie card worth?
The most expensive Kevin Garnett rookie card is the Topps Finest rookie card. If you wanted to buy the card graded PSA 10 or BGS 9.5, you'd be expecting to pay at least $500 – I've even seen some sell for over $1,000. However, there seems to be more a range in prices on KG cards compared to other stars of his generation.