We may earn money or products from the companies mentioned in this post.
If you're looking at making some money from your sports cards you need to use eBay – it's by far the biggest marketplace for collectors and can get you quick results. I've seen some people sell their cards in under an hour or so using eBay. 
Selling your sports cards on eBay isn't too difficult when you get the hang of things. In this article, we'll give you a step-by-step on how to set up an eBay sellers account and list your items.
Note: you can also do this process on your phone with the eBay app. I actually prefer to do it all on my phone as it seems a little easier to navigate. However, typing in long descriptions on your phone can be a pain. Regardless, I'll go through the process on desktop today.
Selling Cards on Ebay
Here we'll look at all the steps you need to do in order to sell your sport cards on eBay.
Step One: Create an eBay Account
Obviously, the first thing you'll need to do is create an account for eBay. I'd assume you'd already have an eBay account being a card collector –  but if you don't click here to get one.
Also, if you're looking at selling multiple cards, I recommend opening a new bank account that's seperate from all of your other personal accounts. Choose one that has:
Low maintenance fees
One you can get a debit card with
Step Two: Head to eBay Home Page
You can access your sales page and start selling cards from the home page. All you need to do is click the 'sell' button from your homepage.
Clicking that will get the process started for you.
Step Three: Enter Your Category
When you click that 'sell' button, you are shown a window where you can type in some keywords around the product you want to sell. Here you need to describe your item:
Kobe Bryand 2002 NBA card
Soccer Card Box
Ja Morant PSA Rookie Card PSA 10
When you type in the keywords describing your card, you'll get a bunch of suggested categories.
Becuase sports cards are so popular on eBay, you'll definitely get good suggestions.
Step Four: Select The Card Closest To Yours
When you click on the category, you'll get a prompt telling you to click the product that is closest to yours.
Then you go through eBay's suggestions and find the card that is closest to yours.
Or, if there's no cards that are close to yours, you can click the "create a new listing" options and start from scratch.
Step Five: Add Your Card Details and Descriptions
Next, you'll get the opportunity to add in the details for your product.
If you cose a similar product in the last step, all of its details will be filled in and you just need to edit as you see fit
If you started from scratch, you'll have to add in everything.
Later on in this article we'll go through how to optimize your listing.
Choosing The Type of Sale
When you decide to list your card you'll get three sales options
Auction
'Buy it Now'
'Buy it Now' with ability to negotiate prices
Each have thier own pros and cons to think about. Auctions have the ability to sell for a lot more than you expect, but also have the chance you'll sell under.
If you're choosing one of the 'Buy it Now' selling options, finding the right price to list your card at is important. I suggest searching for previous sales prices for your card to get an idea. 
To do that all you need to do is search for your card in the store and then filter by 'sold items'.
Basically, everyone lists their card for an inflated 'buy it now' price.
And, while that's what you'll be doing if you list a 'buy it now' price for your card, it won't tell you much you'll be expected to earn.
I also suggest you only look for the prices of cards that were sold via auction.
If a a buyer and seller negotiate a price for a 'buy it now' listed card, that negotiated price won't show up on eBay, it'll only be the inflated price that the seller initially listed.
Step Six: Sell and Ship Your Product
Once you've reached a deal with a seller, you'll have to ship your cards and get the right feedback.
If you want to know more about shipping, you can read our guide on shipping sports cards.
Make Your eBay Sales Listing Stand Out with Keywords
There's a whole lot of cards on eBay. To make sure yours stand out and attract the right buyers, you need to use the right keywords
What is an eBay Keyword?
A keyword is something that somebody types into the eBay search bar when looking for something to buy.
Basically, it's the same for any site that has a search bar.
What you type into Google are called keywords
What you type into Amazon is a keyword
Same for YouTube, etc…
So, lining up your listing to what people are searching for is a great way to attract buyers.
One of the best ways to target these keywords is in the title of your listing.
How long can an eBay title be?
A title listing on eBay can be 55 characters. Which sounds like a lot, but you've got to say a lot in that title:
The player name
Their team
The year of the card
Is it a rookie?
Make and brand of the card
Is the card PSA graded?
Any other search term you might want to target
How to Use Your Keywords The Right Way
Like we said, you've got a lot to say with your title. So don't worry too much about making a flowing sentence. Just state your key information so it fits in the title tag.
But, that doesn't mean that you can't be creative.
Just check out this set of soccer stickers (stickers are traditionally bigger than cards in soccer, but that's changing) that I bid on today – and hopefully will own by the time you read this.
The Year of the card (well, sticker in this case)
The player
The country
How many are being sold
The fact it's his rookie sticker
It also includes the team Barcelona. The funny part about this is that Lautaro Martinez doesn't actually play for Barcelona at the time of writing – however, he is tipped to join them soon.
By the time you're reading this, he's either at Barca and scoring for fun, at Barca and is a flop, or didn't even move to Barca!
And who knows, maybe Barca will sign him while the stickers are in auction! That would be a great move for buyers who hit eBay when a deal is announced.
What You Shouldn't Do With Keywords
There are some rules around keywords.
For starters, don't list keywords that are unrelated to your card. For example, if you've got a basketball card you want to sell don't just chuck "Michael Jordan" into the title because you know people search for MJ every day.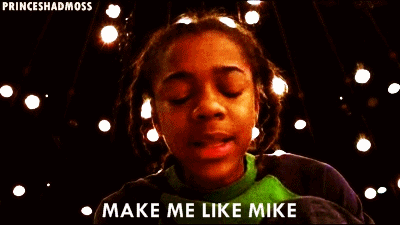 Not only will it get the wrong people looking at your card – it could even get you banned.
You also can't stuff a bunch of keywords into your product description – that'll also get you a stint on the sidelines.
Another thing that you should avoid doing is adding things like "PSA 10?" to ungraded cards. This is to get a card show up in searches for people who are looking for graded cards.
I don't think it's against eBay's terms – but it wouldn't surprise me if it had it's toe on the line. It's also looks super scammy.
Odds are those old as hell cards that have been kept in penny sleeves for 20 years are not PSA 10. 
It's more just a pet peeve of mine.
You can probably get away with doing it for unopened boxes.
But even then, I'd just avoid it.
Use The Right Photos of Your Cards
The right photos can make your listing just as quickly as the wrong photos can break it. Here are some tips for using the best phots for your cards. You can also read our full article on taking photos of cards for ebay for more information.
Choose the Right Background
Make sure you use a solid colour backdrop, and make sure it contrasts your cards. By having a contrast, it'll draw the potential buyer's eye to the card.
Avoid clutter in the background – this will again make sure that your card is the star of the show.
If you're selling a set, take photos of each card by itself, along with a nice group photo.
Cover All Angles
You'll need to take a bunch of different photos from a range of angles.
For example, this MJ card from the 90s has a bunch of different cards showing all angles – along with the back of the card and all of the grading information.
If you're selling a card with flaws, make sure you mention it in the listing and include a photo of it – that way the buyer knows what they're getting. Not only is it the right thing to do – if you're selling on eBay, a few bad reviews can crush you.
If you're selling ungraded cards, you'll need even more photos. The beauty of selling graded cards is that the buyer already has some certainty of the card quality. For example, if you're buying a PSA 10, you know the quality is good.
Use Proper Lighting
I'm a massive Seinfeld fan – if you are to, do you remember that episode where Jerry was dating the girl who looked terrible with bad lighting?
Well, the same goes for your cards.
Ideally, natural light is the best lightsource for photos. However, direct sunlight can give shadows.
So, you'll be best to find somewhere that will get some indirect sunlight. Most of the time, near a window at your house will be fine.
If you can't find a good window (or it's not sunny), you can use lights around the house. Surround the item with desk, overhead and floor lamps. If you're planning on selling a lot of cards, you can even buy a cheap lightbox from amazon that'll be a great backing for your cards.
Also, don't use the flash on your camera. It'll cause distortion with the images. Again all this is far more important if the cards are ungraded.
Final Thoughts
When it comes to selling your sports cards on eBay, there is a lot to learn. However, while articles like this are great – you'll leatn a whole lot more by going out there and selling cards. Start with a few lower-cost cards to get the feel of things and work your way from there – you don't want to make a rookie mistake on a $700 card.