We may earn money or products from the companies mentioned in this post.
Okay, so you've sold your first cards on eBay or another online market place – hopfully for a nice little profit.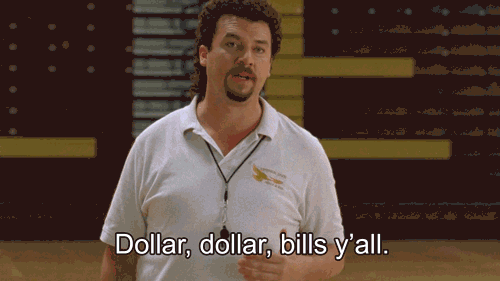 Now, you've got to get your cards to their new owner.
In this article, we're going to look at how to ship baseball cards so they get to your customers in one piece. We'll even look at a few examples from cards that I got in the mail today.
Note: While the title of this article mentions Baseball cards, the same goes for any sport card. So if your need to ship baketball, football or soccer cards – this article applies.
Before Your Start It's Important to Know a Few Things
If you're new – or have freshly returned – to the sports card game, shipping is one of those things where everyone has their own optinion. Some will individually wrap every card with dividers and hard cases – basically treating every card like it's the most valuable thing on the planet.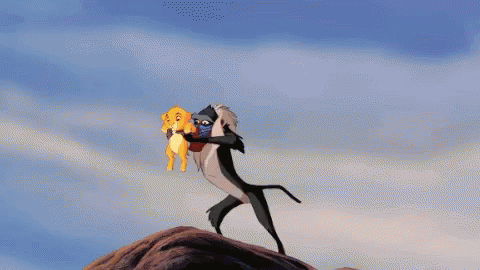 Others will treat every card like it's worth about 30c and throw them all into an envelope.
Obviously, most of us lie somewhere in the middle. If you're dealing with expensive cards, you'll probably want to be more conservative with your packaging. Otherwise, doing a 'good enough' job will be enough. For example, here's a single-card I recieved today.
This card came closed inbetween the two pieces of cardboard and shipped perfectly.
Step One: Get the Right Material
Obviously, it's important to get the right equipment for shipping.
If you're selling lot of cards and looking to make bulk shipments, you'll need better equipment (personalized labels, business cards etc).
However, if you're the everyman who is selling some of their collection, you can get by with the following:
Penny Sleeves
Toploaders
Card Savers (optional)
Team bags (for sending multiple cards)
Blue Painters Tape
Thin Cardboard strips to place between cards
Stamps (both 1oz and 2oz)
A small postage or kitchen scale
Any envelopes or packaging you'll need (this can be bought at the post office, or in bulk for a better price)
Step Twp: Work Our Your Order Size
You need to know your countries weight and size requirements for shipping and what each will cost.
Obviously, if you're only selling a few cheaper cards and you've worked it out with the buyer, you can send cards in a plain white envelope. This will be the cheapest way to send your cards – but won't work for every situation.
For example, I'm Australian, so here are my local size and weight restrictions for sending letters.
And, I know most readers are American so here is what I found from the USPS website.
You can see, there are different letter sizes and weights that you'll need to wrap your head around.
Step Three: Get Your Cards Ready
Pro Tip: Address your envelopes BEFORE filling them. This way the pen won't add any extra pressure to the cards.
The number of cards you're sending, their value, and your customer will determine how to send your cards.
If you're sending one card, something like this will work well.
The card was packaged in a penny-sleeve
Card then placed in toploader
Toploader taped shut
Card is taped to a piece of cardboard so it doesn't move during shipping
Another piece of cardcoard is placed on top, sandwiching the card
The two pices of cardboard are taped together
The cardboard with the card inside, is placed in a protective bubble-wrap style packaging envelope – then sealed.
Is sounds like a lot of steps, but that process should only take a few minutes.
The process is similar if you're sending multiple cards too. You'd still use penny sleeves and toploaders. However, if the cards don't fit in toploaders, you might need to use team bags.
As long as you've got the cards protected and secured, you should be fine.
Sending Graded Cards
If you're sending graded cards, odds are they're a bit more valuable, and require some extra TLC.
For example, here is how a graded basketball card came packaged earlier today.
In this package there was:
A small plastic envelope 

A large envelope which housed the samll envelope
The graded card, in a further plastic wrapping
Two throw-in cards packed in a penny-sleeve
In the grand scheme of things, that card wasn't crazy-expensive (around $100 including shipping). If you're dealing with high-value cards, you'd go the extra mile for shipping, or even organize something unique (if the card is really valuable – you don't want to have to credit someone $2,000 if a card gets ruined because you were too tight to pay the $35 for direct postage. 
Step Four: Apply the Postage to Your Cards
Using your scales, you can weight your package and see what shipping costs will be.
Sometimes, you'll be able to get away with using a few stamps. Other times it'll be a bit more. Although, you can buy packaging like protective envelopes that are already pre-paid for postage (as long as the weight is correct). See what your local post office or courier can do for you.
You can also do this in person at your local post office if that's something you'd rather. I'm not shipping a lot of cards these days, so I do it in person at the post office. I also live a 30-second walk from my post office, so that helps too.
Step Five: Post Your Mail
Put it in the mailbox!
Although, it isn't always that simple. If it's been raining or snowing (or looks like it might), I'd drop the cards direct to the post office. The last thing you want is to have your cards sitting in a pool of water at the bottom of the postbox.
Step Six: Message the Buyer and Remind Them to Leave Feedback
Once you've mailed the cards – it's always good to send a message to your customer letting them know that it's been sent.
Also, if you're using selling platform like eBay, remind the customer to leave feedback when they recieve the cards.
Frequently Asked Questions
Here are a few common questions on shipping baseball cards.
Should You Post Cards in a Plain White Envelope (PWE)?
We mentioned plain white envelopes a bit in this article. But, should you send cards in regular envelopes?
Obviously, it depends. If you're sending an inexpensive card (anything under $15-$20), then you can probably use a PWE for your shipping. If the card is over the $20 mark, I'd be leaning towards sending it with more protection.
A good way to look at it is that you should only send someing in a PWE if you're comfortable to reimburse the total cost. If your PWE doesn't hold up and you've got to reimburse $10, that's not the end of the world – if it's $100 or $150, then that's a bit more of an issue. 
Also, I wouldn't send cards via PWE in the following cases either:
The card is graded (never post graded cards in a plain envelope)
You're looking to sell a lot of cards (you don't want to be known as someone who sends cards with poor quality shipping)
If you're selling to a big buyer – that's a relationship you want to keep strong!
You don't have a relationship with the customer. If your customer knows they're getting a PWE and is cool with it, then there's no problem. It's a poor first impression though.
How To Stack Cards?
If you're sending a large number of cards and require a box, you'll need to stack your cards together.
To do that, it's a similar process of stacking penny sleeves and potentially team bags –  just like you would do with a smaller shipment.
Make sure you put no more than 50 cards in one stack and wrap each stack of cards in its own sheet of poly foam. Again, make sure you use tape to keep them secure.
Note: If you're shipping a huge amount of cards (we're talking well over a thousands), then there's special boxes made espescially for cards that you can find at your local office supply store.
Final Thoughts
If you're intending on selling cards, learning how to ship them is super-important. Make sure you know the basics on how to get your cards to their new owner in one piece.