When you click on links to various merchants on this site and make a purchase, this can result in this site earning a commission. Affiliate programs and affiliations include, but are not limited to, the eBay Partner Network.
When it comes to iconic NBA players of the 80s, Larry Bird is one of the first names that comes to mind.
The Celtics star was arguably the biggest player of that decade, and his iconic rivalry/friendship with Magic Johnson set up the league for the entire 80s.
Of course, some Michael Jordan guy popped up towards the end of the 80s, but that decade was Larry and Magic's.
In this article, we're looking at iconic Larry Bird rookie card options, along with some other awesome cards of his over the years.
Best Larry Bird Rookie Card: 1980 Topps Scoring Leaders Bird/Erving/Johnson
I mentioned the famed rivalry between Bird and Johnson earlier… Well, they even share a rookie card.
How mental is that?!
And, there's some other player on there too. Julius Erving…. ever heard of him?
So, yeah… as you can imagine, this card is the hot item from Topps' 1980 set.
The card wasn't actually seen as anything too special when it was released, but since then the true value of the card has been noticed.
If you're after top quality cards too, this one can be a bit tricky. It's a hard card to find without some print defect.
So, with that… there aren't too many PSA 10s getting around.
However, the price is still under what I first assumed it would be, having two of the top three rookies of the decade on the same card.
Because these cards were mini-cards with a three players on each, there was a few variants of Larry Bird cards out there.
Larry Bird Second Year Card: 1981 Topps #4
Bird won the rookie of the year, and was an all-star in his first season.
So, yeah… he was kinda a big deal straight from the shoot. Which is incredibly impressive.
This second-year card for Bird isn't the most exciting card you'll ever find – with the photo just being a pic of Larry in his warm-up jacket.
Other Notable Larry Bird Cards
As you can imagine, there's a bunch of great options when looking for Larry Bird cards. He was a mainstay from sets throughout the 1980s' with appearances in the Fleer and Skybox sets of the times.
Also, because Bird was an absolute superstar of the game, he has a lot of cards from the years after his retirement.
Every set that includes past legends almost needs to have a Larry Bird card for those Celtics fans.
There are some beautiful auto cards and patches that have been released over the years. While they may not be the same as getting your hands on a rookie card, it's still special.
Are Larry Bird Rookie Cards a Good Investment?
Well, I'm no financial planner. Still, the Magic Johnson and Larry Bird rookie card has gone up in value over the years, and I think it should do down the line.
Like I mentioned earlier, the pop report on this card is pretty special. There were some really inconsistent printing during this 1980 set.
Here's the pop report at the time of writing.
As you can see, there are over 8,400 cards graded on PSA, and with that there's only 635 cards that are graded 9 or 10. 
Out of that, there's only 24 cards graded as a 10.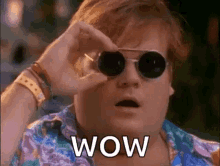 So yeah… If you can find this card with a good grade, I'd hop on that.
Related Articles