When you click on links to various merchants on this site and make a purchase, this can result in this site earning a commission. Affiliate programs and affiliations include, but are not limited to, the eBay Partner Network.
Wayne Grezky is the absolute GOAT when it comes to hockey.
Well, that's to my knowledge. And I'm not going to lie, as an Australian, the closest thing I saw to ice was in the back of my freezer.
Anyway, I did have a Canadian history teacher and he LOVED Wayne Gretzky. In fact, all we had to do was mention his name and that was the end of the lesson – he'd talk about the Oilers for the rest of the lesson.
So, as you could probably guess, I became well versed in Gretzky that semester.
Anyway, here's some of the key Wayne Grezky rookie cards, and other great options.
Best Wayne Gretzky Cards
1979 O-Pee-Chee #18 Wayne Gretzky Rookie Card
Easily the Gretzky rookie card, and maybe the most essential Hockey card ever produced.
I'd actually label it as one of the top iconic cards of all time in any sport!

I love this little writeup on the back. "Wayne is considered the best prospect to turn professional since Guy Lafleur".
So it's safe to say that Gretzky was a known commodity before he started his career as a pro.
1979 Topps #18 Wayne Gretzky Rookie Card
The Topps version of the card is basically the exact same as the last one.
However, it's a Topps card, and therefore American.
With that, this card is easier to find – and is cheaper than the OPC one we spoke about earlier.
Doesn't mean it isn't a good card though. The Topps version is still an all-timer in the hobby.
If you can afford both, I'd strongly recommend it!
The Other Wayne Gretzky Rookie Cards
That's it…. There's just the two.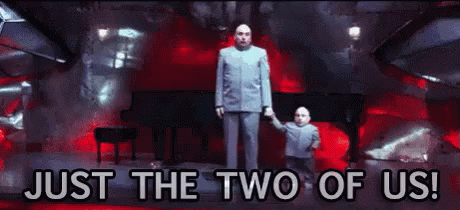 The Topps and O-Pee-Chee cards are the only Gretzky rookie cards that were created. The hobby wasn't like it is now with dozens or parallels and autos, or patches, or autos with patches…. the list goes on.
And it isn't like the junk wax era, when leagues let too many manufacturers create cards.
Personally, I kinda like only having the one rookie card. Reminds me of older soccer cards and stickers.
Other Wayne Gretzky Memorabilia
What's a Wayne Gretzky Rookie Card Worth?
As you've probably noticed here, a Gretzky rookie card can be worth quite a lot of money.
To buy a highly graded rookie card, you're looking at tens of thousands of dollars. Granted, the cards with lower grades are a little cheaper, but they're still expensive.
The thing is, they're going up in time too. I'd say these Gretzky rookie cards are rising at a minimum of 10% 20% a year pretty consistently. 
With that, they're seen by a lot as one of the 'blue chip' sports cards.
How Many Gretzky Rookie Cards Exist?
There were only two Wayne Gretzky rookie cards created, the O-Pee-Chee, and the Topps cards. Both cards are basically identical, and were just regional printings of the same product.
Back then, pretty much every card was 'base' so there are no numbered parallels or anything like that.
There's no true print number out there with cards from this age. However, as of the time of writing, there's about 11,000 Gretzky rookie cards graded in total with PSA. With a very small number of PSA 9 and 10s.
That means that there's a lot less cards out there, than there are collectors. 
What is the Best Hockey Cards to Collect?
Like I said at the top, I'm not a Hockey guy. However, from my research, the Gretzky rookie cards are the top Hockey cards out there.
However, when it comes to collecting, collect what you love. Many collectors keep personal collections for their favorite players or teams. Some even collect from their favorite era.