When you click on links to various merchants on this site and make a purchase, this can result in this site earning a commission. Affiliate programs and affiliations include, but are not limited to, the eBay Partner Network.
Peyton Manning is one of the best Quarterbacks of all time.
When you think about, with the amount of hype the young Manning had, it's pretty amazing that he lived up to those high expectations. 
Peyton Manning brought the Colts to a couple of Super Bowl appearances, winning at the big dance in 2006. Once his days at the Colts were done, he moved to Denver where he added another title.
Being on the best players in his generation, there is plenty of interest in Peyton Manning rookie cards. In this article, we'll look at some of his best rookie cards.
The Best Petyon Manning Rookie Cards
Below are four of my favorite rookie card options for Peyton Manning.
1998 Playoff Contenders Rookie Ticket Peyton Manning
Probably the pick of the litter, the playoff contenders Rookie Ticket card is my favorite Peyton Manning rookie card.
There are a bunch of different parallels, including a auto that's numbered to 200 copies. If you can find the auto card for sale, it's well worth the investment. In fact, this is one of the better cards hobby-wide. Definitely a card that's on many collectors' bucket lists.
But, as you can imagine, they're pretty expensive when they do pop up on the re-sale market.
Peyton Manning 1998 revolution
When it comes to cards, this one is trippy at best…
This card is a beauty to look at and is one of my favorite Manning cards. It's certainly something different, and a great buy for those who like Peyton from his college days.
1998 SP Authentic Peyton Manning RC /2000
Man, when it comes to Peyton Manning rookie cards, this one is probably my favorite.
It's actually one of the best NFL rookie cards from the 90s in general. When you think about it, it's got everything you want.
Awesome player
Great photo
Limited Print Run /2000
Well-known Manufacturer
There's plenty of rookie cards from Manning's era that are reasonably priced, but this card is probably one of the most high-ticket options out there.
It's a beautiful card, no offence to the tie-die card we looked at above…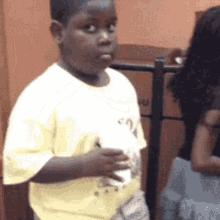 If it's in your budget and you only want one Manning card, this would probably be it for me.
1998 Upper Deck Peyton Manning RC #1
A great classic Quarterback pose on this card and the brown background, this card stands out in a lineup.
This card is a part of the Star Rookie subset, meaning that it is also has a pretty short print. It's also made by Upper Deck which means that it already has that brand-rep.
This is an iconic Manning rookie card.
Other Peyton Manning Rookie Cards
While we've looked at four Peyton Manning rookie cards that you can invest in, there are so many more options than what we've looked at.
Below is a list of other Peyton Manning rookie card options that are for sale on eBay right now. 
What is Peyton Manning's Rookie Card Worth?
Peyton Manning Refractor Rookie cards can vary in price. Most Manning rookie options are actually pretty reasonably priced all things considering.
You can buy some base cards (ungraded) for $20-odd dollars. Which, when you look at the career that Manning had, is pretty bloody good!
However, if you want a high-ticket card, you'll be looking at paying thousands of dollars – depending on the card.
The very top-end are in the tens-of-thousands of dollars.
Are Peyton Manning Rookie Cards a Good Investment?
Peyton Manning is one of the best Quarterbacks of all time, and top two in his generation (sorry, Peyton. Tom Brady has you on that one).
He is truly one of the greats.
With that in mind, it's highly likely that as time passes, Peyton Manning's rookie card will increase in value. When looking to buy a Manning card, don't go in looking for a quick-flip. Odds are, you'll want to hold on for a while – like you would with any legend card.
I love getting in on guys like Peyton Manning. It's betting on the hobby as a whole, not betting on a young prospect.  
Final Thoughts
Peyton Manning rookie cards are a collector's dream. If you're looking to bolster your PC, or looking for a legend to invest in, Manning is a good bet.
Here are some related articles that you might also be interested in: